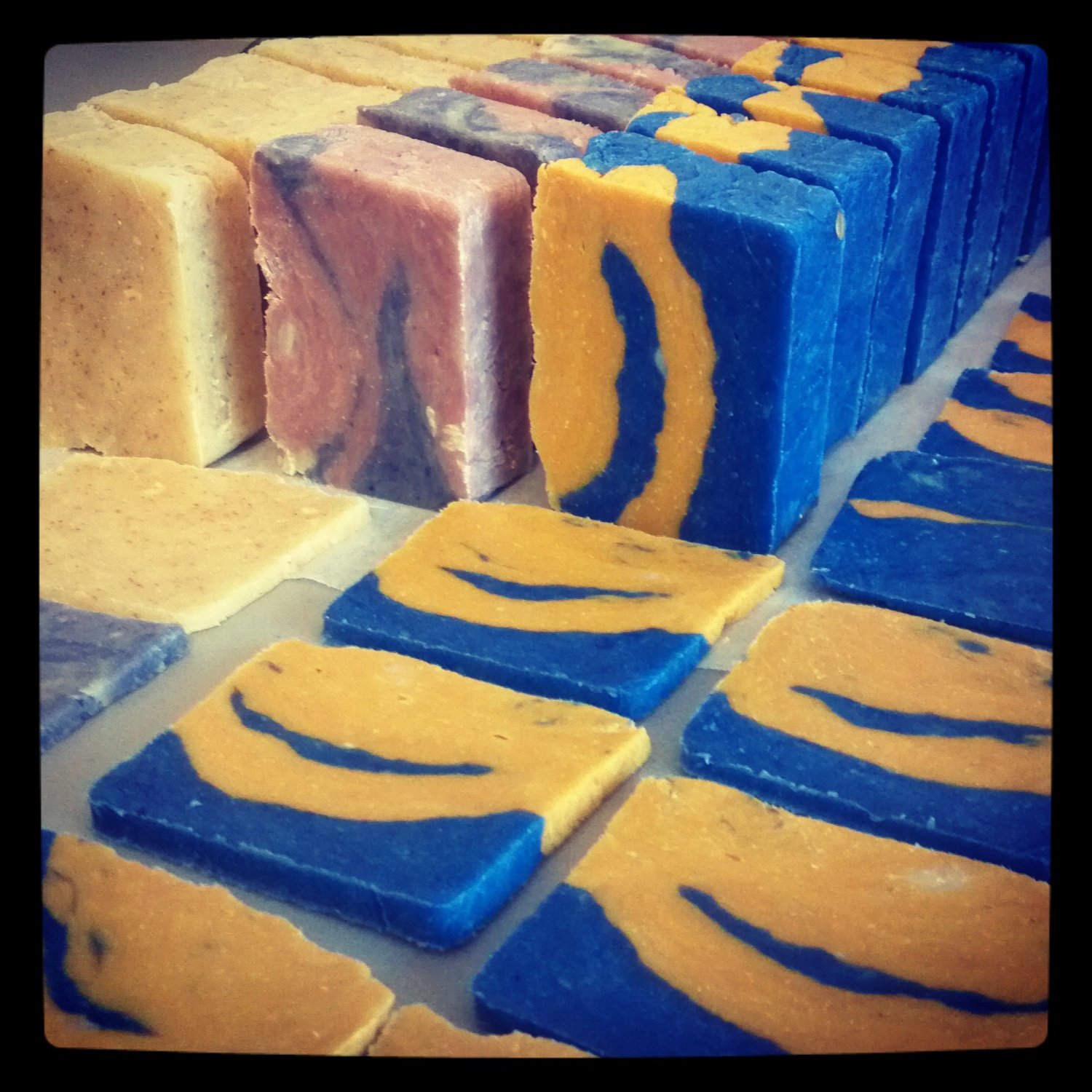 Tropical & Fruity Collection - Soaps
Below are descriptions of our soaps in the Tropical & Fruity Collection:
Butt Naked: The tantalizing medley of granny smith apples and honeydew melon, strawberries and pears, with hints of spice.
Island Nectar: Leave your worries behind with this tropical blend of passionfruit, blooming jasmine, sugared citrus and exotic florals.
Jamaican Me Crazy: This is a bit more subtle scent that begins with top notes of mandarin, Mexican lime, tangerine, and kumquat; middle and base notes of watermelon, tart green apples, cantaloupe, and honeydew melon.
Coconut Craze: Embracing the summer, this scent begins with top notes of lemon, orange, pineapple, and lime; rounded-out with middle notes of caramel and coconut, with base notes of buttercream, coconut milk, vanilla bean, and musk.
Mango Papaya: This mouth-watering mélange is inundated with bursts of tropical delight. Succulent papaya with juicy chunks of mango completes this island aroma.
Coconut Lime: A citrus bouquet of lime, kumquat, grapefruit, lemon, with a soft floral undertone of jasmine, on a background of musk and sandalwood.
*Sometimes we change the color schemes of our soaps. Actual soap may look slightly different than pictured.*
Soap Suds By Pam
"Going Back to the Basics"